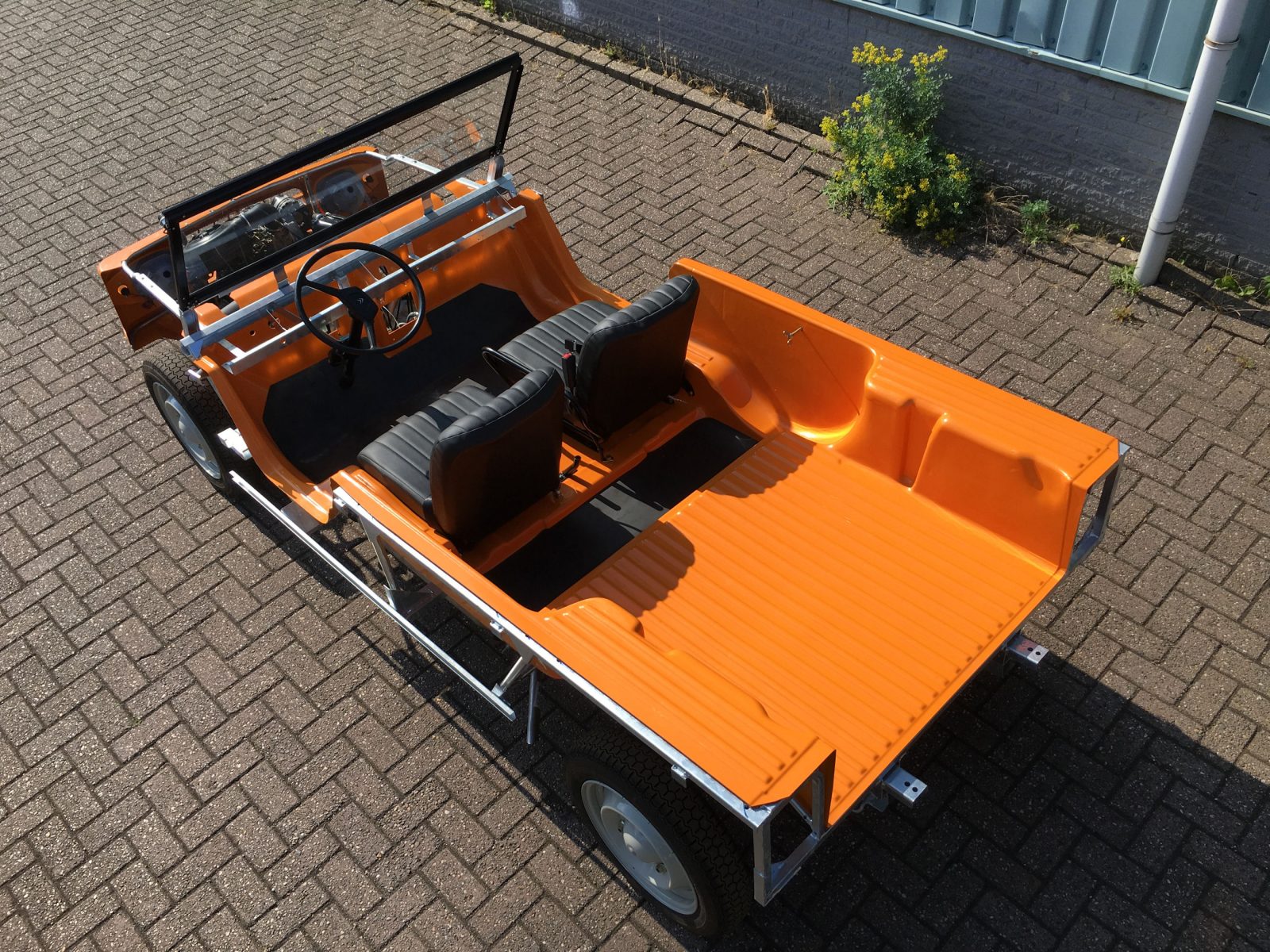 Next to 2CVs, we also work on Meharis. With the same care and according to your personal taste.
From maintenance on your own Mehari to building a new one. An old 2-seater in beige with a good used engine, or rather a yellow 4-seater with all its technique completely revised? Whether you like intense red, bright yellow, authentic beige, grass green, sunny orange, clear white, or camouflage green – it's all possible!
This Mehari has a newly galvanised chassis and tubular frame. The engine, gearbox and the rest of the technique has been revised or renewed. Various parts have been repainted or powdercoated, all plastic and many other parts are new.
We chose an older type of body with graceful wings on the sides, and the nice grille and dashboard. But that's our taste. Perhaps you like to see it differently – let us know!
Rates naturally depend on your wishes. This car, once ready, will cost € 23.950,- incl. VAT.
Back to overview