Sold
€ 14.950,-
1989
Orange Téneré
50.000 km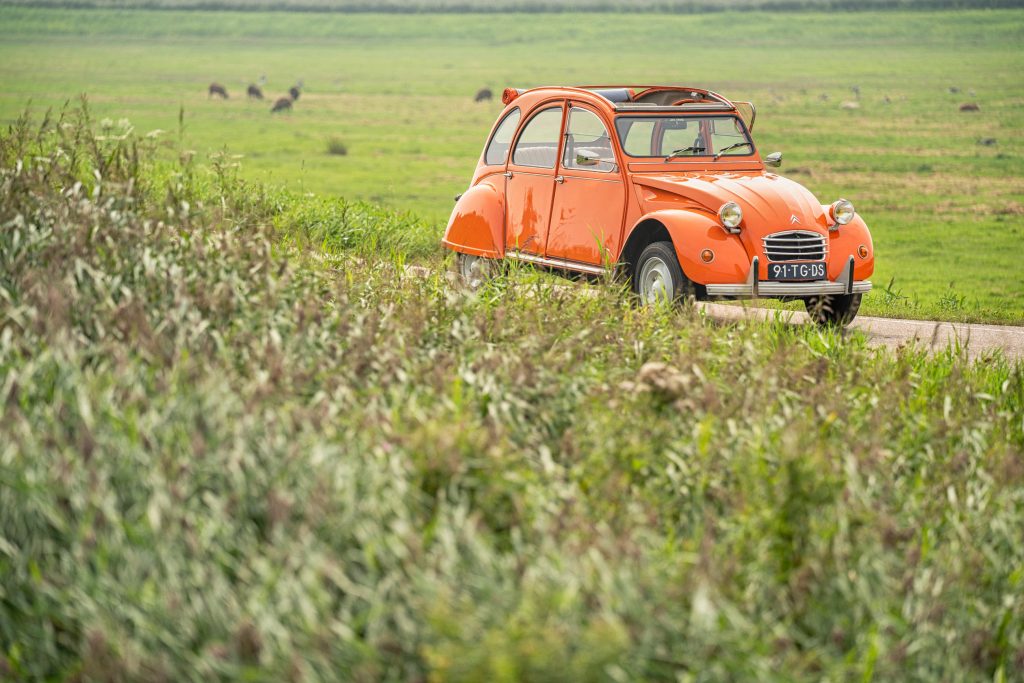 2cv6
Then we'll make you a replica!
2cvs from the 70s are quite difficult to find. Occasionally we see one, and then of course you have no influence on which color it is. In 2006 a customer came in, he loved to have an orange 2cv, preferably one from '74. We didn't have one and did not find one in the period after either. 
We did get a very good more modern one in, with few kilometers. Its paint was weathered. Add to that a stock of seventies parts and you have plan; a replica!
Orange door panels, brown upholstery, and also a brown dashboard, steering wheel and door covers. A narrow headlight frame, a period badge, new paint in Orange Téneré and a matching roof. The customer was completely happy with it and so were we.
It has not driven much since, could be because it was on an island. However, it has remained very tidy, apart from a few small marks. And still instantly makes you feel happy. This color reminds me of lemonade in bright colors and everything that was hip in terms of clothing and interior and that I later had to laugh heartily about, when I saw the photo albums. How could you walk and live in that! But secretly it was also a very warm and cosy era, and that's what this little car evokes. 
So if you feel like making a trip to the past; put on your vintage pants or dress and come and get it!