Sold
€ 4.250,-
1975
Bleu Petrel
157.000 km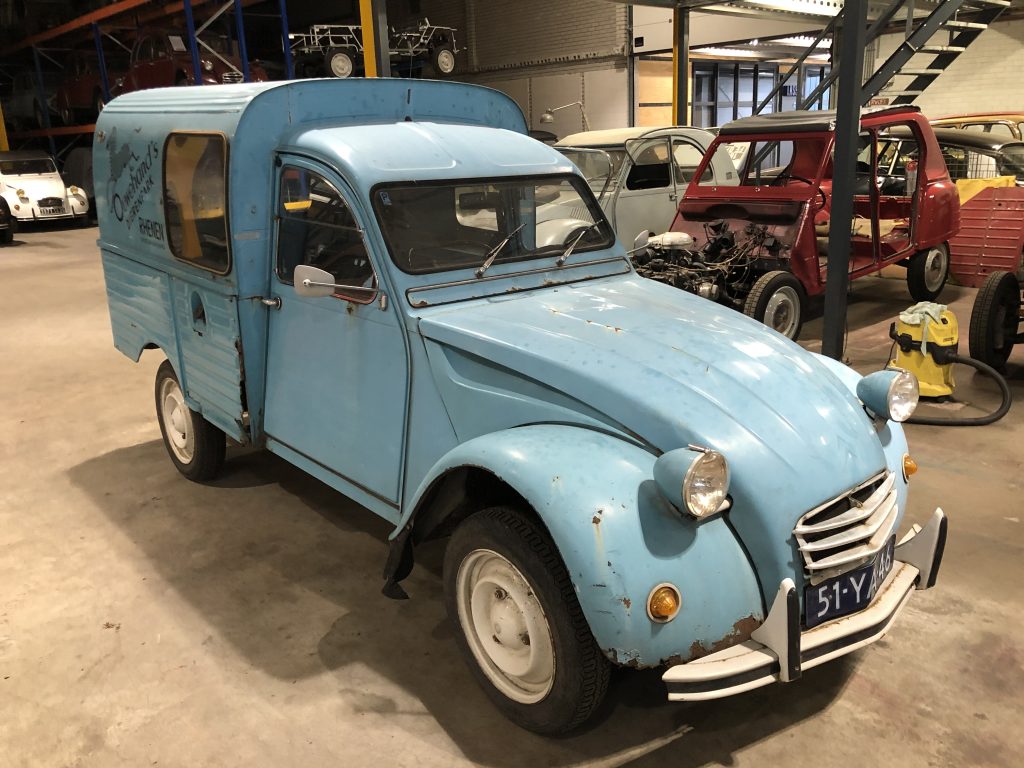 AK 400
2cv vans are often heavily used, this one too. It needs a lot of work, but it is certainly worth it.
The chassis is easy to repair, because good material was used in the period they were made. The body also needs a lot of new parts and attention, but is in good condition on the most critical parts (rear wings, roof, loading floor). Technically it has already been modernised with disc brakes; it drives fine.
If you want to get started yourself, you can take it with you like it is. If you think; "That's the cool company car I'm looking for, but I have 3 left hands", then we'll prepare it for you. All options are open!
Price is based on the current condition, on Dutch registration, driving and braking.