€ 75.000,-
1990
Jaune Mimosa
92.000 km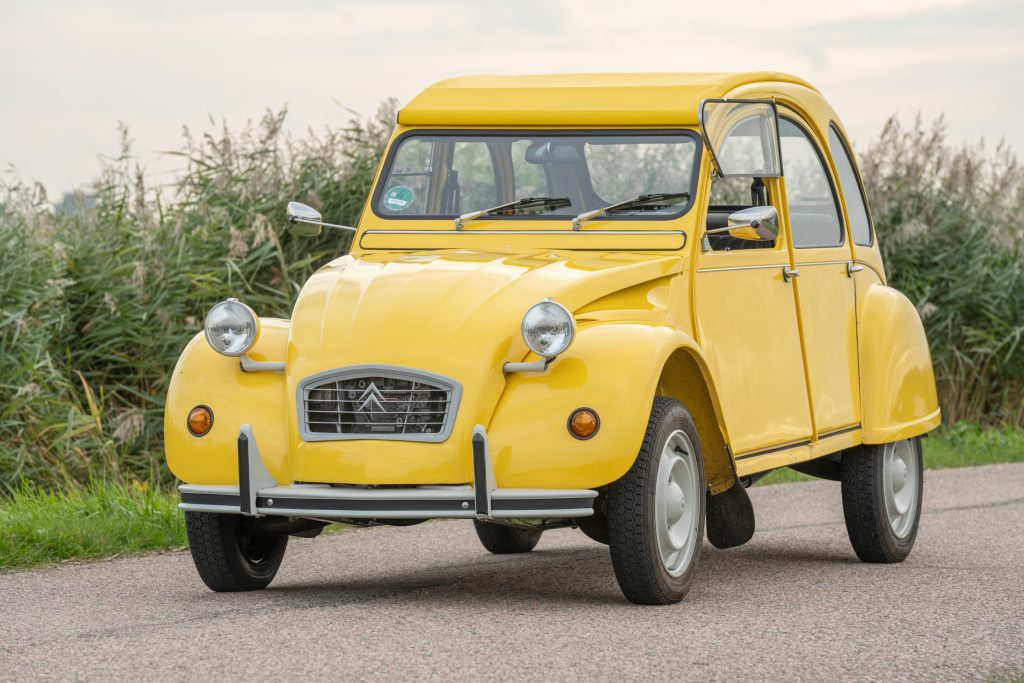 2cvE CCS
Oui, c'est une 2cv Électrique! Completely restored with interior in basic black Targa, painted in seventies Jaune Mimosa.
Galvanized EV chassis with 27kWh battery capacity for 190km range. Can be charged at home, at the universal charging station and at a fast charger. The Ebersprächer heater heats at HVO 100 and ventilates. Driving is wonderfully smooth and quiet, operates easily in modern traffic. And is subtly distinctive. Also available with surfboard carriers, period-correct sticker set or knitting kit for your seat covers.
If it's your favorite set up, you can drive off almost immediately. Even if you live in Germany, as it has a German registration. This also bypasses our waiting list. At which you're most welcome as well, if we are going to convert your own 2cv or build one completely customized for you.
For all 2cvE specifications and explanation, please check our electrical page. With this CCS version, you can use charging stations up to 22kW or add 60 km of range in 20 minutes with a fast charger, while telling surprised EV drivers about your latest acquisition.