€ 19.500,-
1986
Rouge Vallelunga
60.000 km
2cv6 Spécial
France, Spain, Serbia and Holland, this 2cv has had quite a few places to stay. We met it first with 30,000 km on the clock and bought it back with 48,000. Now it has just completed 60,000 and we are happy to have it back to find a new owner for it.
Repainted a few years ago, because the sun had done its best to dislodge the pigment in its red paint. Otherwise in pretty original and very good condition, with perfect chassis and rust-free floors. Difficult to find them that good lately.
This car has always been well cared for and no expense has been spared on maintenance. It drives wonderfully, has the correct Michelin tires, is equipped with electronic ignition and we will service it completely, give it a new MOT and a full tank of petrol before delivery.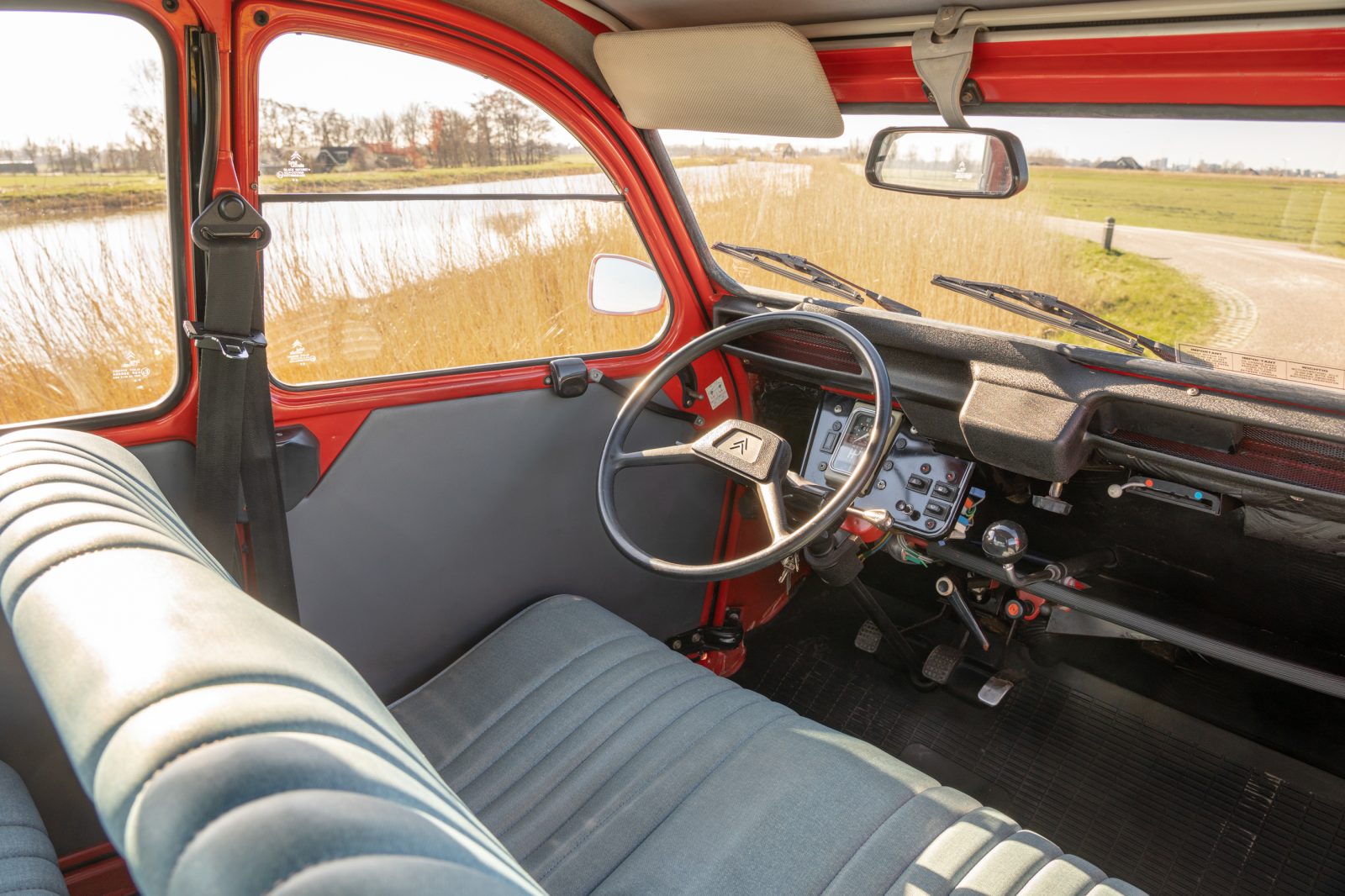 Where will it stay next?