Sold
€ 11.750,-
1985
Gris Cormoran
102.000 km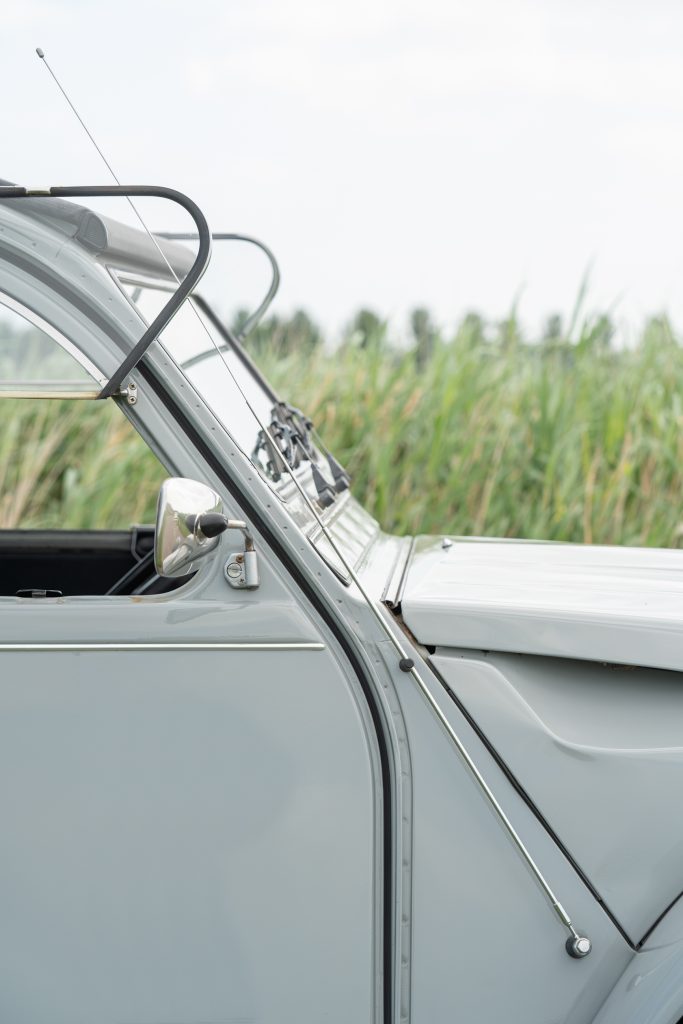 2cv6 Spécial
If you've spent your entire life in North Holland, we can call it home-steady. This 2cv was bought by a customer of ours in '89 in the very tip of our province, Den Helder. After that, the car was mainly used for local traffic around a local artists' village and a nearby town known for its cheese market. In bad weather it stayed inside, it never saw salt.
Being a 2cv – once intended to be on the road for a maximum of 8 years – it of course shows some life experience, here and there. It's not ashamed of it.
In 2004 the car had driven just under 90,000 km – as witnessed by a APK report we have with it. After that, the mileage did not climb very fast, because it was mainly used for summer rides. In recent years it was hardly driven and mainly waiting in the garage for new adventures.
That is why we were were asked to look for a new owner, who will continue to cherish it, but also experiences fun adventures with it. That may also be outside North Holland, it is ready for it!